Following this site
Hey, great that you are interested in the content of the site and want to follow me. The easiest way to achieve this is to follow me on Mastodon (@danielzenzes@chaos.social).
Like many other sites on the web, this site also offers an RSS feed to do just that.
RSS allows you to follow a page via a so-called RSS reader. For me, the app of choice is [Reeder] (available for macOS and iOS and does a great job). If you don't like Reeder or you use another operating system you will find many alternatives on the internet.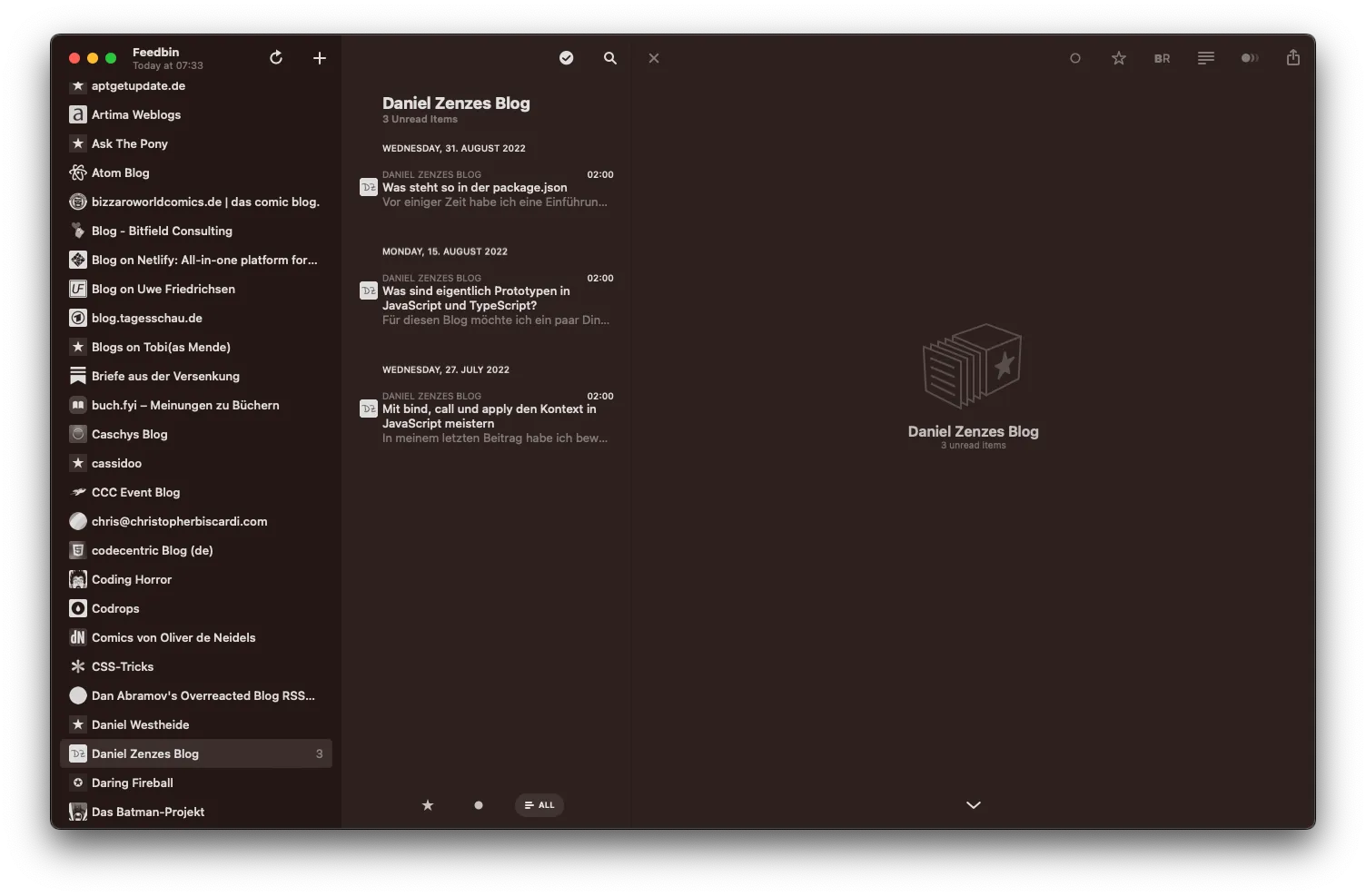 The upside is: you control who you follow and you get all the articles as soon as they appear. It's all a bit like a newsletter but without the advertising and without any social network.
Most of the time it is enough to enter the URL to the page in the RSS app of your choice and then everything should work. If that doesn't work, you can help the app by entering my feed URL. This is https://zenzes.me/feed.xml and you can also open it in the browser, but it should not look that interesting.